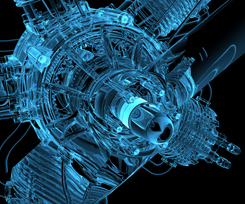 At Buechel Machine and CAD LLC,
we offer you fast and accurate solid modeling and drafting.
We use Siemens Solid Edge ST10
Siemens Solid Edge ST10 now includes history free modeling. Editing old models no longer causes the part to "explode" and can make changes to your model directly: no more corrections in the history tree.
At Buechel Machine and CAD LLC, we want to be your long term source for blueprinting. Your models and prints will be stored securely in our server for future revisions. When you need new modifications, the prints are automatically updated.
Whether you have machines requiring 3-D objects or 2-D files, we have you covered.
Please explore our site for all our services and check out our cool links!
We look forward to serving you!